Description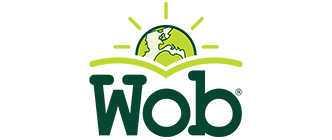 Can't find what you're looking for?
Home page
About us
Feedback
Payment
Delivery
Customer Service
Contact us
Shop by Price
$10.34
$10.35 – $12.34
$12.35 – $14.34
$14.35 – $16.34
$16.35+
Shop pages
Home page
Payment
Delivery
Customer Service
About the seller
Need help?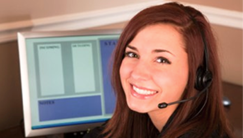 Send an eBay message
Football Betting to Win

Product Details:
Category:
Books
ISBN:
1842430076
Title:
Football Betting to Win The Fast Free Shipping
Author:
Black, Jacques
Publisher:
Oldcastle Books Ltd
Year Published:
N/A
Number of Pages:
N/A
Book Binding:
N/A
Prizes:
N/A
Book Condition:
GOOD
SKU:
GOR001703833
Item description

Please note, the image is for illustrative purposes only, actual book cover, binding and edition may vary.
Payment
Delivery
Customer Service
About Us
eBay Commerce manages payments for items you buy from our store.
You may pay for your items using credit or debit cards or other payment methods, under the discretion of eBay.
eBay will manage settlement of the payments. The contract for sale underlying the purchase of goods is between us World of Books and you, the customer.
eBay may change, discontinue, enhance or modify any aspect of managed payments at any time. eBay may use third-party payments services to assist; including companies that process payments and disburse settlements, perform risk assessments or compliance checks, verify identity and validate payment or settlement methods.
The average shipping times for our orders are as follows:
North America:
7-14 Days
Other:
10-20 Days
If for some reason your order has not arrived within 21 Business days please get in contact with us so that we can help you.
World of Books USA offer a hassle free money back guarantee for your product, (excluding shipping & handling). We are committed to ensuring each customer is entirely satisfied with their purchase and our service. If you have any issues or concerns, please contact our customer service team within 60 days of purchase and they will be more than happy to help.
World of Books USA was founded in 2005. We offer great value books on a wide range of subjects and we now ship over two million orders each year to satisfied customers throughout the world. We take great pride in our prompt delivery, first class customer service and excellent feedback.
While we do our best to provide good quality books for you to read, there is no escaping the fact that it has been owned and read by someone else before you. It may well show signs of wear and tear, however each one of our books is hand-checked by our dedicated team for defects before shipping.
World of Books sells quality used products at competitive prices to over 2 million customers worldwide each year. We want your experience with World of Books to be enjoyable and problem free.
Over the past 8 years World of Books has seen the inventory grow from 1000 to over 1 Million books in stock.
We all like the idea of saving a bit of cash, so when we found out how many good quality used products are out there – we just had to let you know! All of our items are checked for quality before they go on sale and we like to think that our prices mean that no item is beyond your budget.
At World of Books we are committed to minimising our environmental impact. Each month we recycle over 2.3 million books, saving over 12,500 metric tonnes of books a year from going straight into landfill sites.
All of our paper waste is recycled within the UK and turned into corrugated cardboard. We believe that it is a travesty to simply throw away a used book or DVD when there is nothing wrong with it – we believe in giving each book or DVD the chance of finding a new home
Home page
About us
Feedback
Payment
Delivery
Customer Service
Contact us